Every rose has its thorn. And every season of Bachelor in Paradise has its shocking split. 
Tonight kicks off a brand-new season of ABC's juiciest summer hit where contestants from The Bachelor and The Bachelorette franchise head to Mexico for a second chance at love.
While fans know that this season will feature the romantic proposal of Jared Haibon and Ashley "I" Iaconetti, something tells us not every reality star will walk away with a happily ever after.
Lucky for viewers at home, that will likely mean drama, plot twists and maybe even a few tears. Yes, we see you needing a tissue in that season trailer.
Before Chris Harrison welcomes a fresh new cast to Mexico tonight, we wanted to look back at some of the show's most famous couples that ended things on a wild note.
For some like Taylor Nolan and Derek Peth, they were able to avoid any and all tabloid scandals when they announced their breakup.
But for others like Robby Hayes and Amanda Stanton, some valuable lessons were shared for any and all Americans entering or exiting a relationship: Hint, you really don't need to post your exes texts on Twitter. Don't worry, Bachelor Nation, Amanda is living her best life with a brand-new guy outside of the franchise.
With the season just hours away, dust up on your Bachelor in Paradise knowledge by taking a look back at other wild breakups from the show that had everyone talking in our gallery below.
Paul Hebert/ABC
Taylor Nolan & Derek Peth

This fan-favorite couple fell in love and got engaged on the fourth season of the reality show. They went strong for about a year, posting plenty of adorable Instagrams together. They would ultimately end their engagement in June 2018. "It is with much sadness that we have decided to end our engagement," the couple said in an exclusive statement to E! News. "We put everything we could into our relationship and are heartbroken to go forward separately, but we know this is the best decision for the both of us."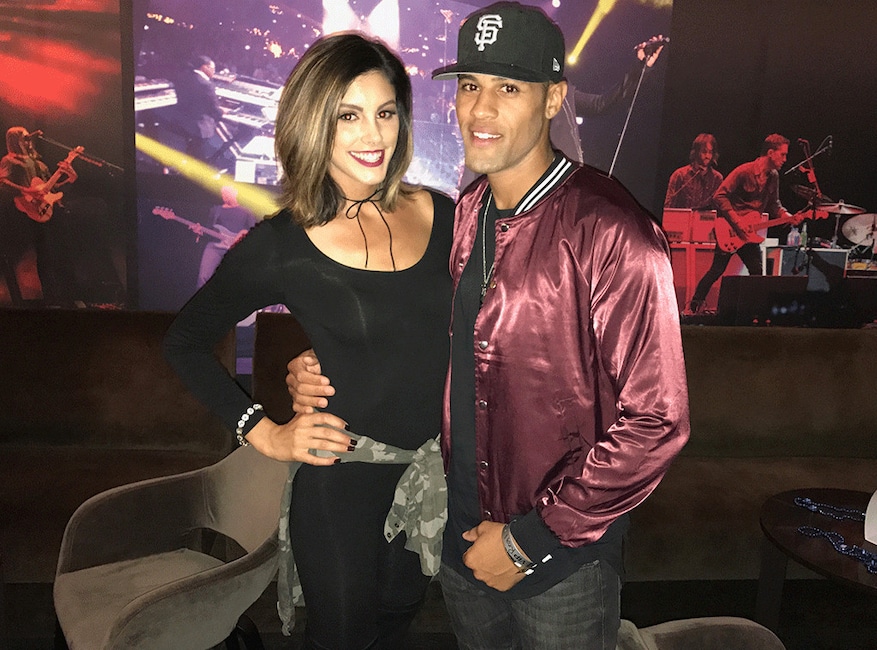 Molly McCunniff for Real 92.3
Lace Morris & Grant Kemp

Nobody can forget the couple who received matching tattoos after combining their two names into "Grace." While they got engaged on the show, it was not meant to be. Three months after the proposal, the two split. "It really was mutual," Lace shared with Entertainment Tonight. "We both have our issues we need to work on, and we can't really give each other what we need at this time. It's just not the right timing. We have so much love for each other, and it's weird because the chemistry is there, and I'm thinking, 'Why can't we make this work?' But it's just not possible right now." It's still unknown what came of the tattoos.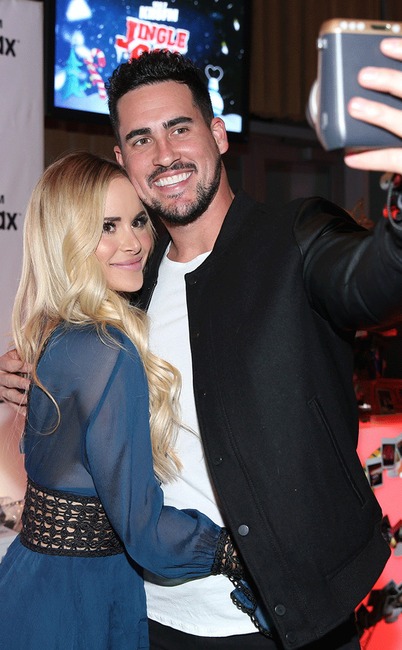 Phillip Faraone/Getty Images for iHeartMedia
Amanda Stanton & Josh Murray

The mother-of-two seemed to have found her perfect match on season three of the show. The pair got engaged and Josh seemed to settle into life in Orange County. However, it was not meant to be as the couple broke up in December 2016 after six months together.  "We did break up and we didn't come out with a statement. I didn't really know how to go about it—it's kind of a weird thing," Amanda explained to us. "I think it's good to kind of clear the air because I think there's been so many questions and confusion about our relationship. We did decide to go our separate ways. It's for the best."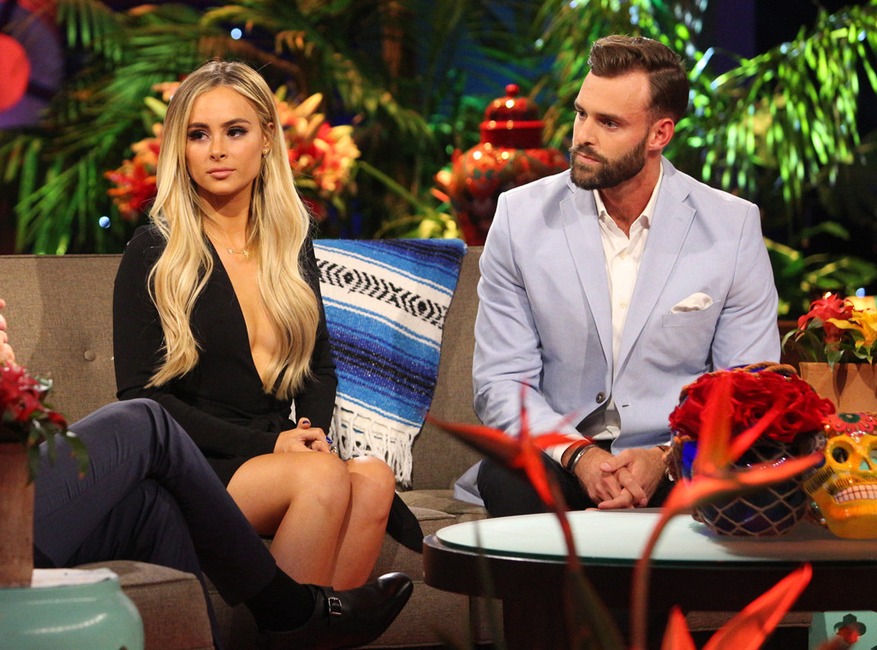 Paul Hebert via Getty Images
Amanda Stanton & Robby Hayes

During her second run on the show, Amanda began a relationship with JoJo Fletcher's runner-up. The pair enjoyed a few months together before a very public breakup that included Robby sharing private texts from his ex. "I have fully moved on with my life and just like to look at those relationships as learning experiences that have helped me grow as a person," Amanda explained. "I'm the happiest now than I've been in a very long time and wish nothing but happiness and peace for him, as well!" In fact, the social media influencer has seemed to find love outside the franchise with current boyfriend Bobby Jacobs.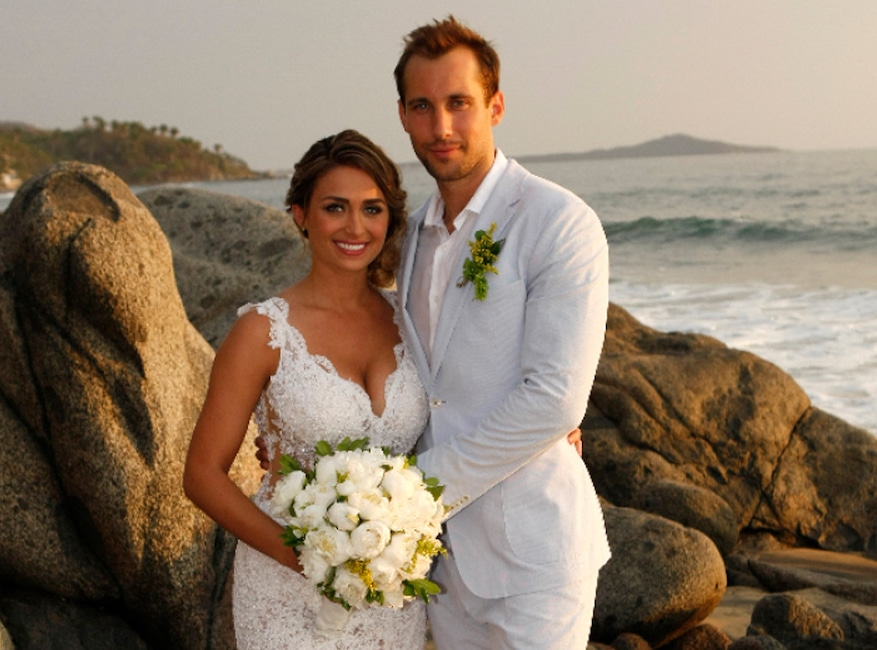 Rick Rowell/ABC
Lacy Faddoul & Marcus Grodd

The first Bachelor in Paradise success story ended in disappointment. The duo found love, got engaged and tied the knot all on the show. After less than a year of marriage, however, they announced that they split. In a plot twist straight out of a shocking episode, Marcus later announced that they were never legally married. Currently, Marcus is happily married to Ally Lutar.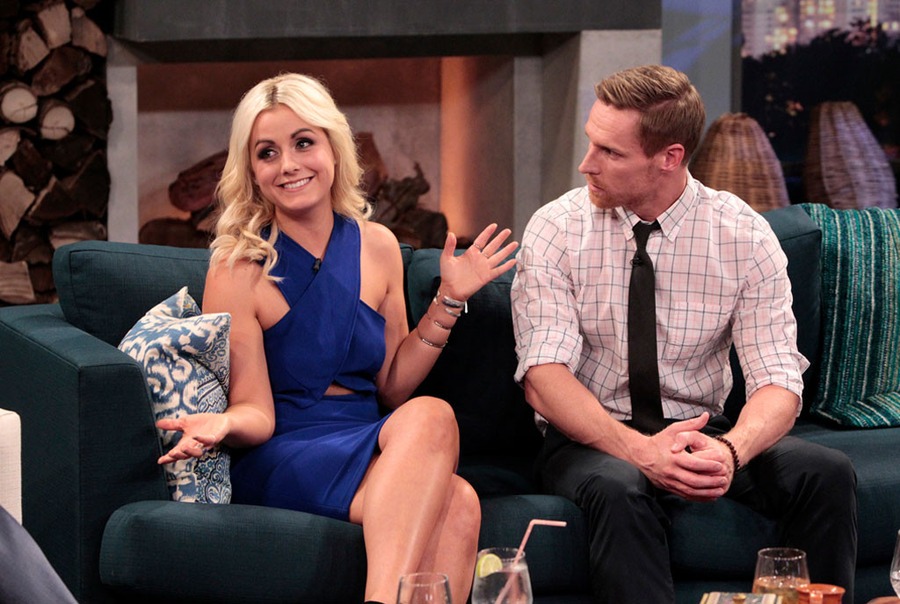 Rick Rowell/ABC via Getty Images
Carly Waddell & Kirk DeWindt

Before there was Carly and Evan, there was Carly and Kirk. On her first run in the series, Carly seemed to have found a special connection with the personal trainer. In a surprise turn of events, however, Carly left the show heartbroken after Kirk abruptly ended the relationship on the finale. "Kirk owed Carly more than this," co-star Tanner Tolbert shared in an on-camera interview. "To wait until the 11th hour to break her heart is kind of an a–hole move." Thankfully, Carly returned for the next season and found her perfect match with now-husband Evan Bass.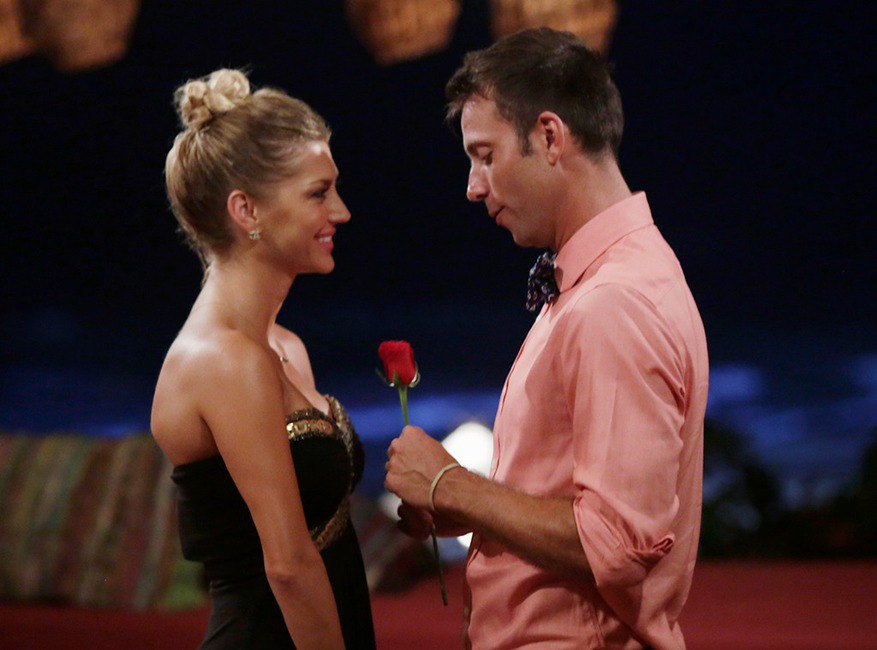 Francisco Roman/ABC
Ashlee Frazier & Graham Bunn

On the first season of the show, Ashlee and Graham began a relationship that was definitely not a fan favorite. After going back and forth a handful of times during their short-lived romance, the duo cut ties before the show concluded. Perhaps we have fellow co-star Michelle Money to thank after she intervened during the season. "You are too genuine of a guy and too sweet to have a girl make you look like a fool," she shared. "I know this is hard and it sucks, but I'm telling you don't buy it. I'm way too protective and I can't handle it."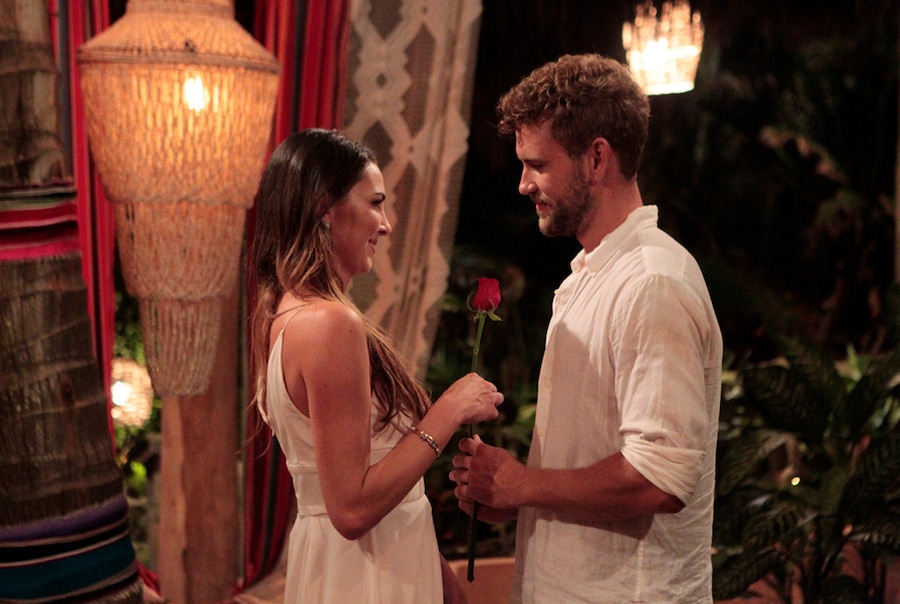 Rick Rowell/ABC via Getty Images
Jennifer Saviano & Nick Viall

In a turn of events we never saw coming, Nick went from serial Bachelorette contestant to fan favorite because of his sweet relationship with Jennifer. The couple had a good run on the show, but broke up during the final episode. No tears for Nick though. He ended up being the lead on the next season of The Bachelor where he proposed to Vanessa Grimaldi. 
Rick Rowell/ABC via Getty Images
Vinny Ventiera & Izzy Goodkind

After courting each other for most of season three, Izzy ended the relationship to pursue a different contestant. Although she later regretted her decision, the couple did not rekindle their flame, but have remained friends.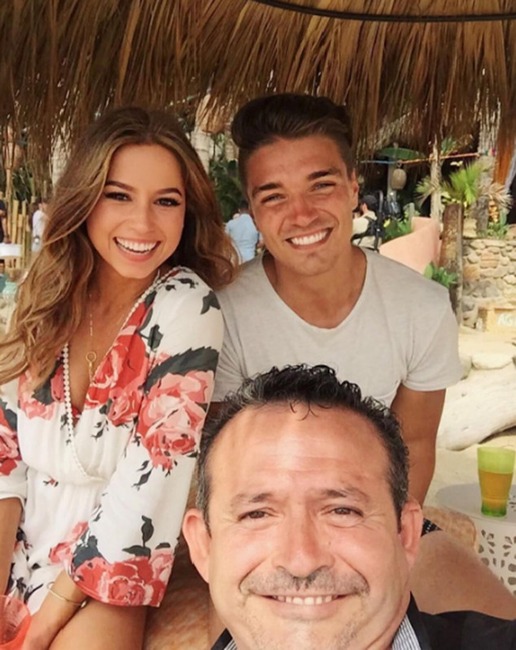 Instagram
Kristina Schulman & Dean Unglert

After enjoying an amazing date together, Kristina and Dean's connection was challenged by Danielle Lombard's entrance. Kristina decided to leave the show after she began to feel that Dean was much more into Danielle. As for the man behind this not-so-conventional love story, he had some regrets. "I could have handled things much better and I did handle things pretty poorly," he told Ellen DeGeneres.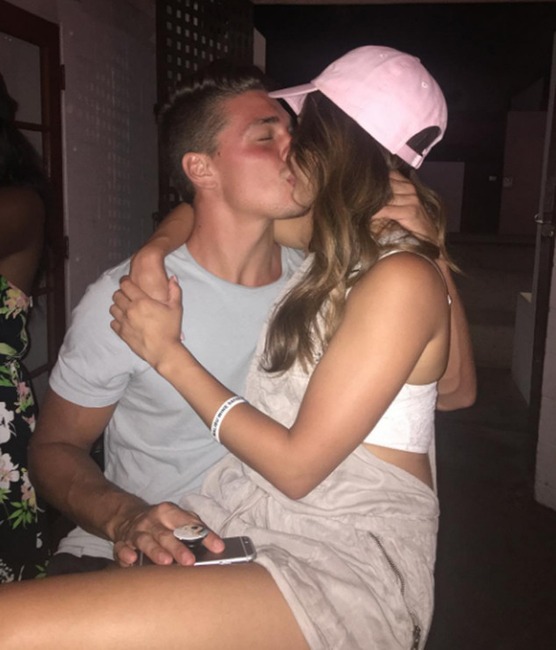 Instagram
Danielle Lombard & Dean Unglert

While being courted by Dean, Danielle slowly began to realize that Kristina Schulman was also in the picture. "I knew that [Dean and Kristina] had gone on a date on the show and I knew that they had spent time together during the break," she explained to Ellen Degeneres. "I just didn't know the extent of their relationship, which is why when I got there, I talked to the girls and Dean and pretty much confirmed that they were both not in a committed relationship." While Kristina left the show early, a lasting relationship was never formed between Dean and Danielle. 
Crossing fingers for a few more happy endings this season! Bachelor in Paradise airs Tuesday night at 8 p.m. only on ABC.  
This story has been sourced from a third party syndicated feed, agencies. Bollywood Galiyara accepts no responsibility or liability for its dependability, trustworthiness, reliability and data of the text. BollywoodGaliyara.com reserves the sole right to alter, delete or remove the content.
No tags for this post.